5 November 2018 - 5 minutes to read
Rooji in Amsterdam
After my first night rest here in Amsterdam, I wanted to explore a big part of the city in one go. I arrived late last night at the Airport Schiphol, but when I arrived in the arrival halls I saw they had trains to Amsterdam. It only took 12 minutes to get from the Airport to Amsterdam Central Station and from there I was at the hotel in only 10 minutes. So thanks to the short trip to my hotel, I was well rested for today.
They told me at the hotel it was going to be a typical Dutch day, meaning that, you don't know what you will get and it's going to be very random. One hour it can be sunny, one hour cloudy and the next you can be hiding for the rain, even though the weather forecast said it was going to be sunny. They also told at the hotel to start my day at the highest floor of the library, because it is one of the highest buildings in the Center of Amsterdam and I can get a good view of Amsterdam.
It was very close to the station, so I went back there. Last night I didn't notice how beautiful the building looked of the station, but it's a very typical Dutch building that's been there for some time now.
Good morning, Amsterdam!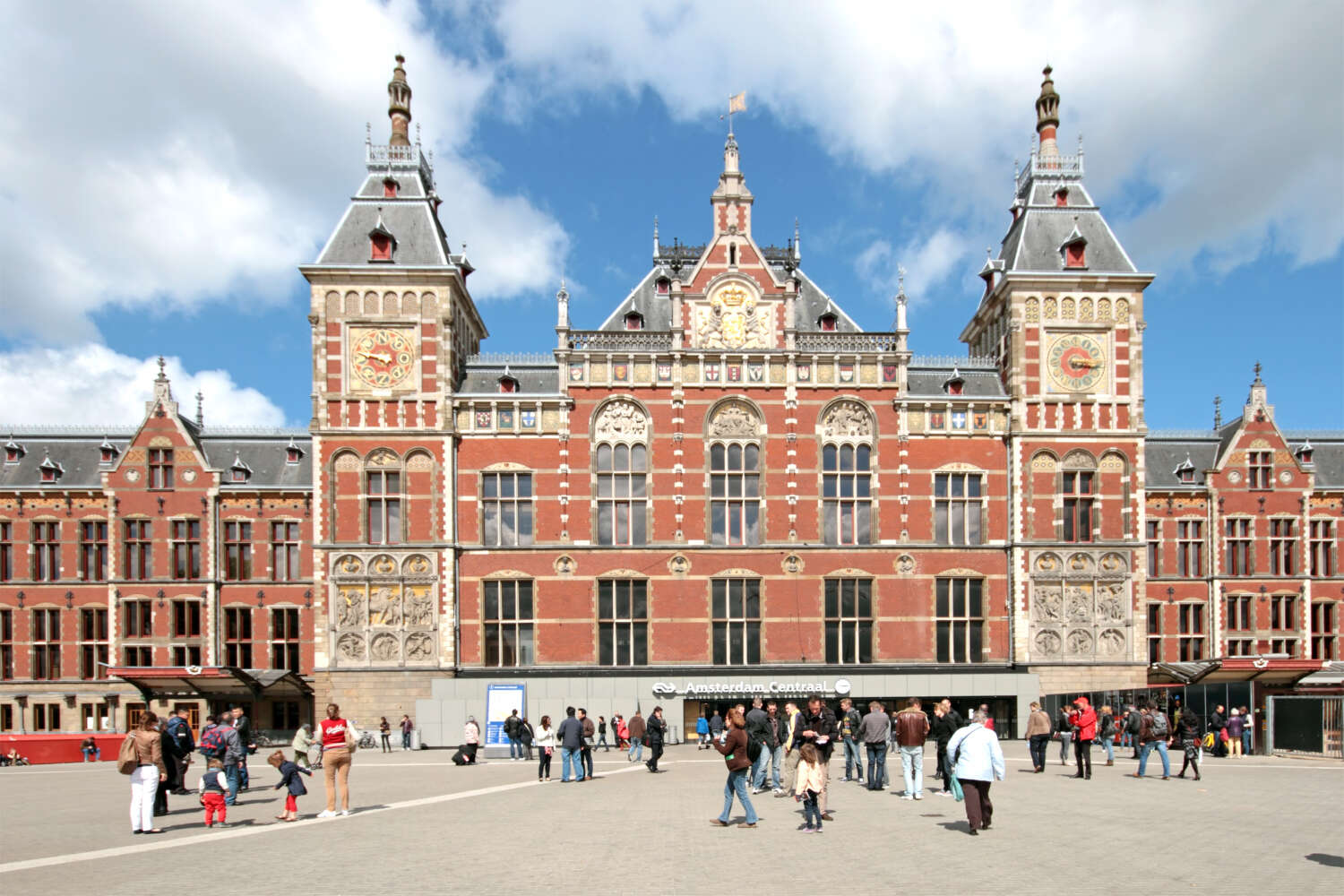 5 minutes after the station I finally arrived at the library. And they were Right! Not only it gave me a great view of the town, but there was also a restaurant for my breakfast. First I took a look at the city.
You can clearly see where the older part of the town stops and the new part starts.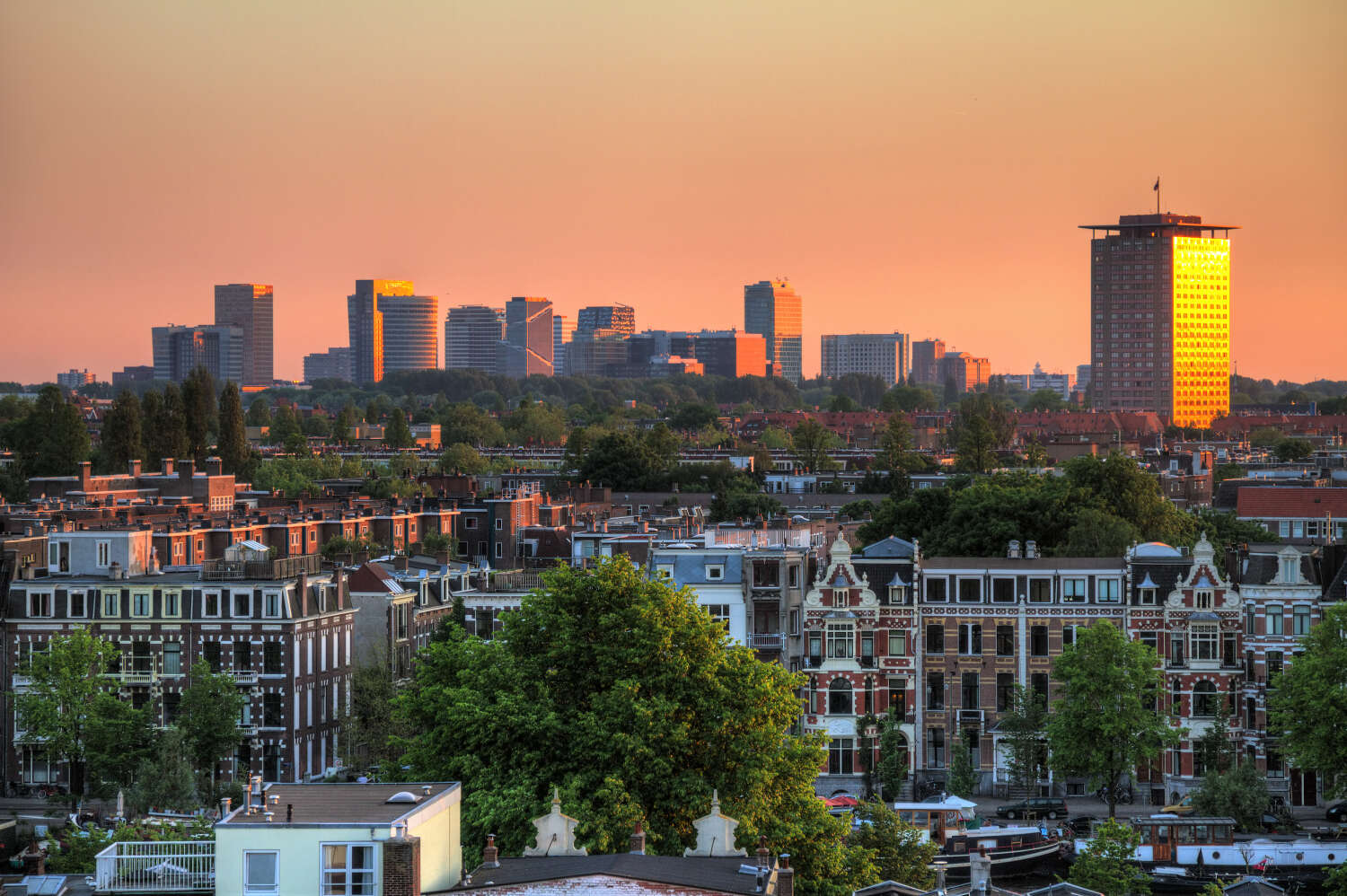 Breakfast
But this is the way I am going. Inside the street to the Red Light District, or what the Dutch call the ''Wallen''. Of course I am not going there for ''you know what'' but it's part of the city and I have to get through there. After I stopped visioning my whole trip to the city from my tower I wanted to have some Dutch breakfast, and my choice was ''poffertjes.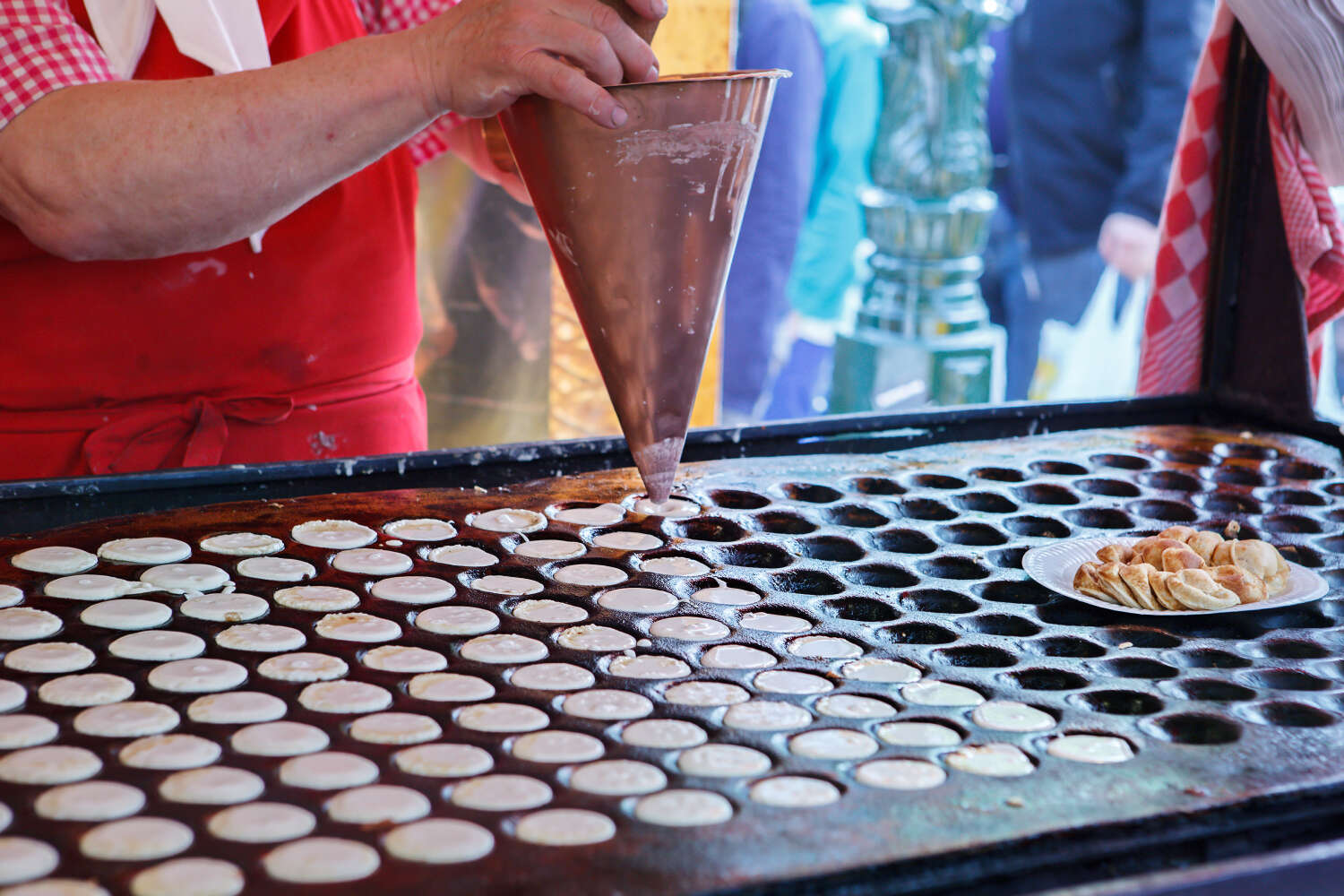 These are cute little small pancakes. I also saw they had some with Nutella and with rum. I just start the day, so I don't want to walk around with a full stomach and decided to start it light.
After my breakfast, down I went, all the way back to the town. I walked in to the red light district, but it was empty and people told me to go back then when it's night. Just to look around of course! After a long walk, I turned right to the square of Amsterdam. This is where I can find 3 old landmarks all at the same place. The monument, the royal palace and a new Cathedral.
Historical city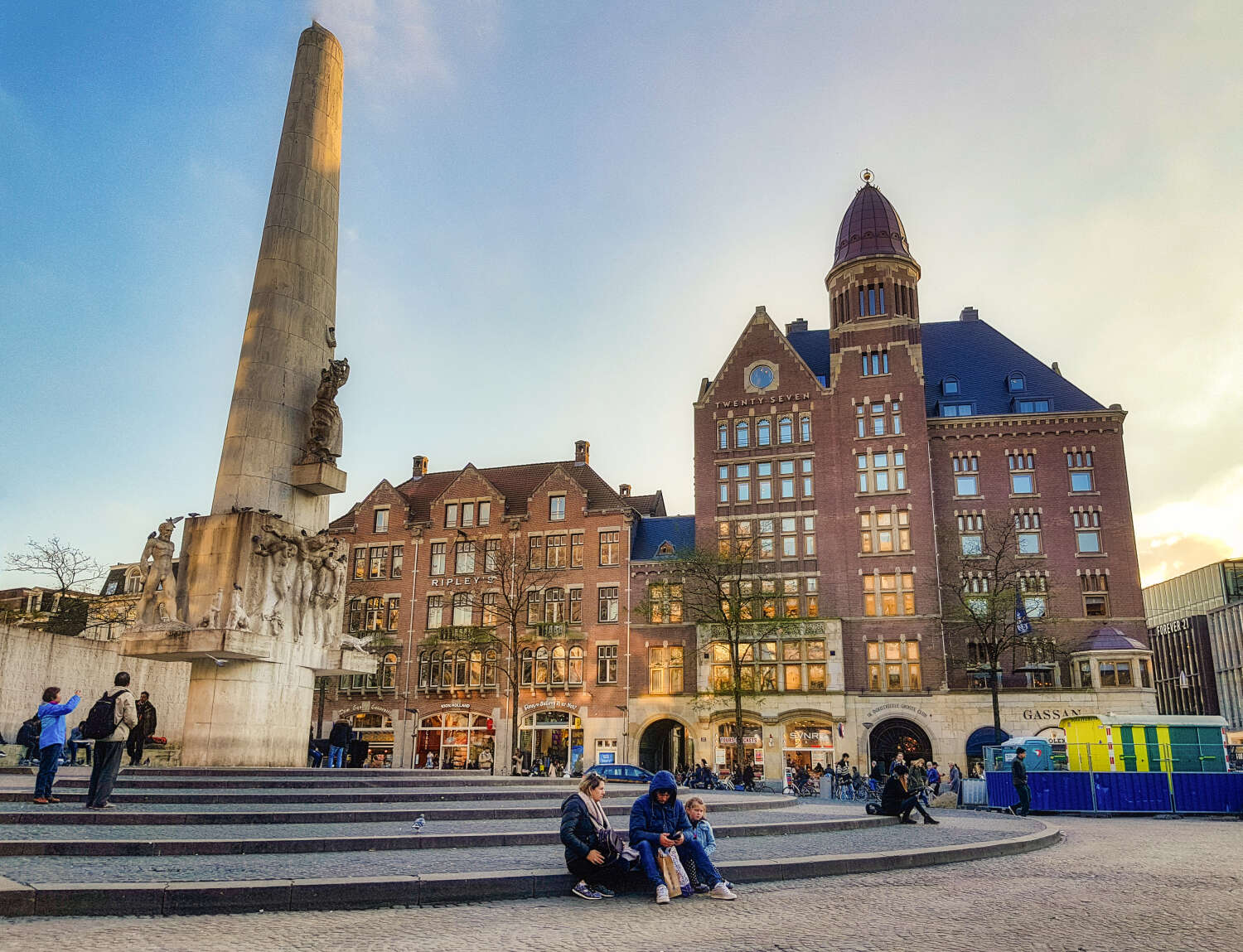 This is a large monument to remember what happened here in World War 2.
On the other side of the street, there was the royal palace. The square was full of people because there are many street artists over there. I could go on a picture with a guitar playing Darth Vader, the pirate from Pirates of the Caribbean and many more crazy people, but they all asked for money. Next to the royal palace, where the old king lived was another large building, the new church: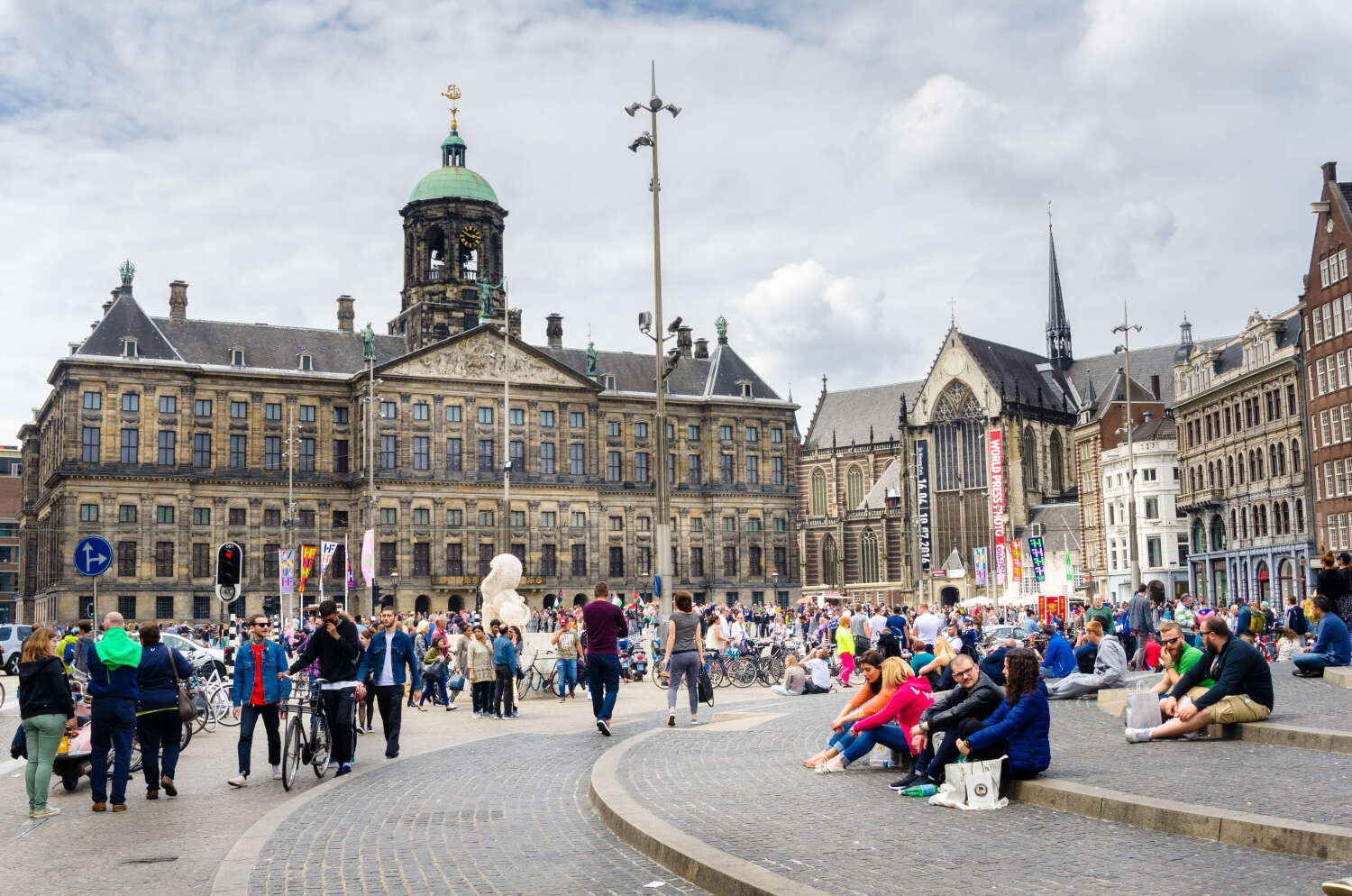 Seeing it, I wondered how it was to live in Amsterdam in the old times. I bet this was the building the people loved the most and it looked even more amazing from the inside. I could go in, so I took a look, however, there was some exhibition going on. I had to pay but wasn't interested in it. I could see the windows from the inside, and boy, were they beautiful.
The beauty of the streets
From there on I wanted to go to Museum Plein, so I start heading that way, all through a long shopping street, called Rurik. They don't really have malls in here, but instead streets full of shops. Now was not my time to shop, because I wanted to see the city. At the end of the street, I found a market.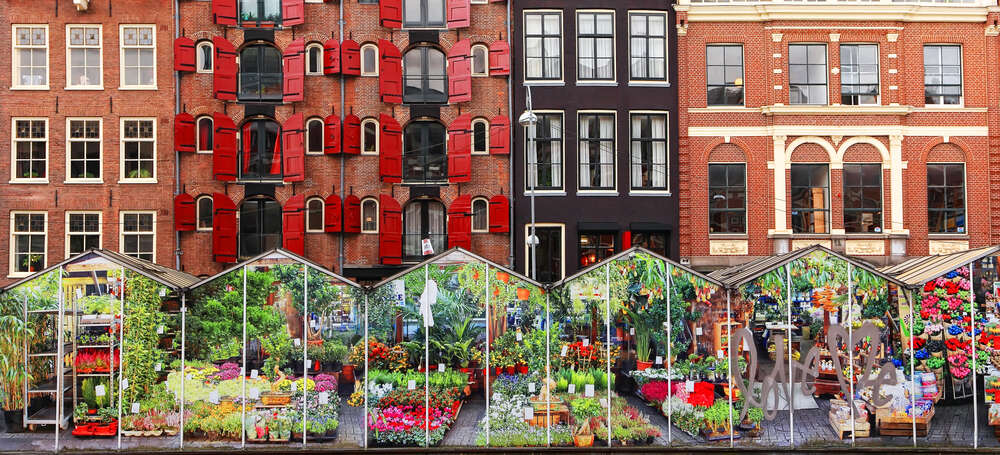 It is the Flower Market of Amsterdam. Maybe 500m long. I enjoyed these shops more than all the other shops.
If I wanted, I could buy tulip seeds in here and then plant them at home. They even sold Marihuana plant seeds. Maybe next time. I want to get to Museumplein all by foot, so I better start going south.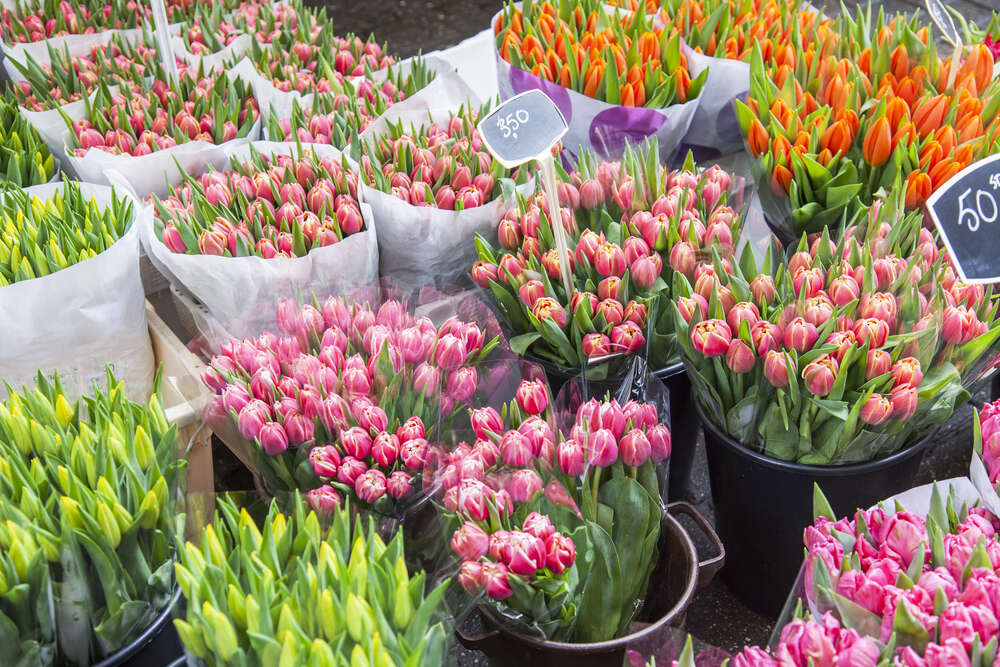 It didn't take long and I was distracted again. I found a square where I saw people playing chess. I forgot the time when I was looking. I didn't know why, I don't even like chess, but it was the funny large pieces that made me keep looking.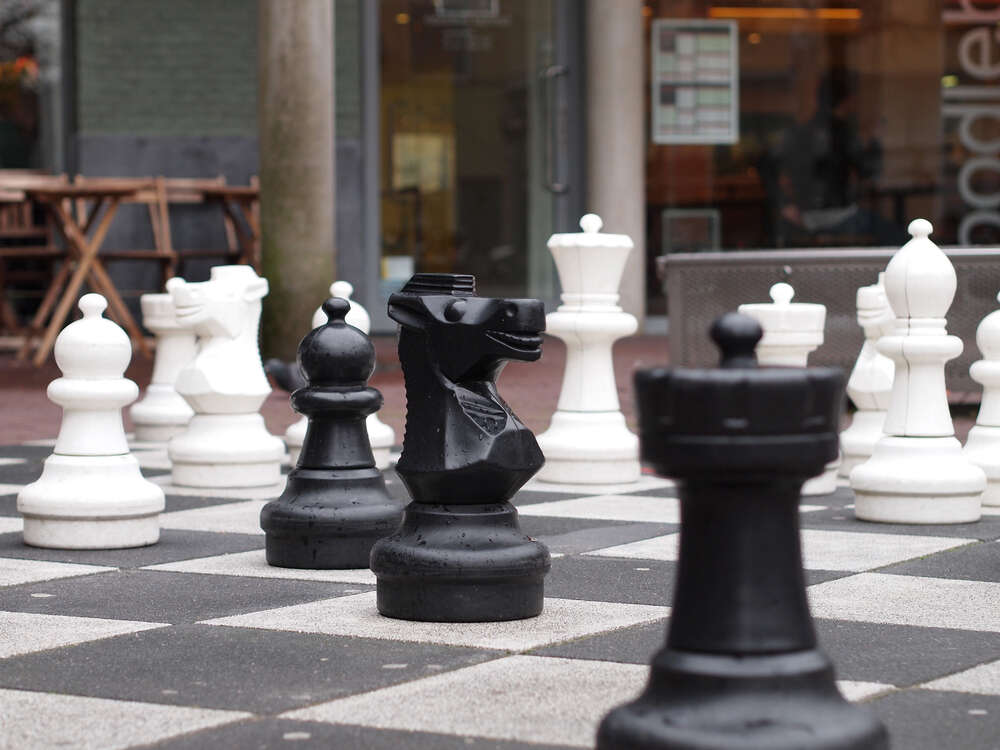 After that distraction, I finally arrived at Museumplein. A large square or field, with several large museums of famous Dutch painters. For example, van Gogh or Rembrandt. The biggest museum is the Rijksmuseum, which has the famous 'I Love Amsterdam' words in front of it.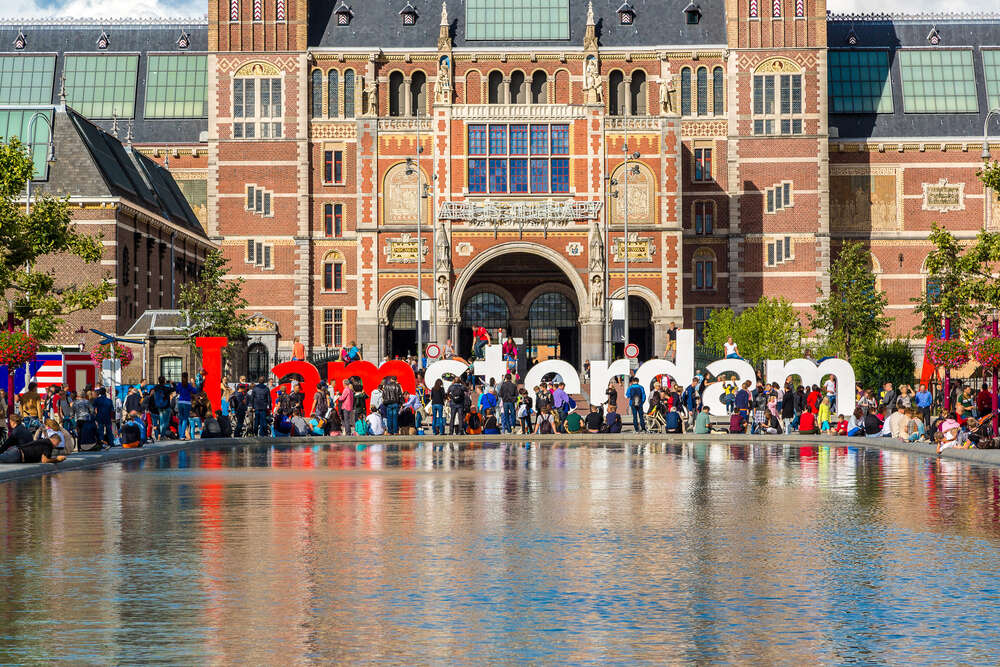 I was hungry again from all that walking, so I decided to get another Dutch delicacy. Dutch Herring!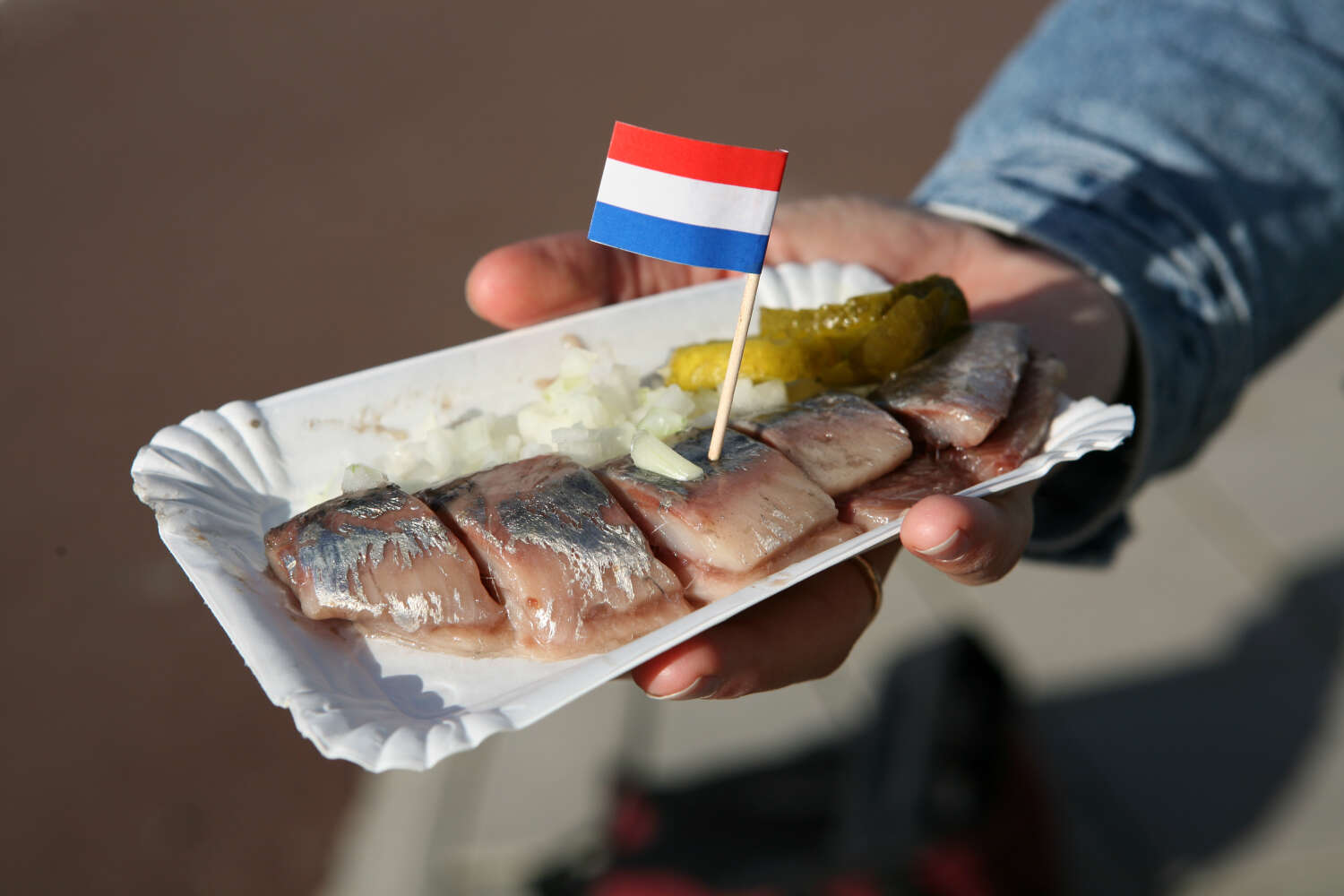 The Dutch eat Herring raw. To my surprise, it was delicious! It kinda tasted like Sushi, but without rice of course. Fresh and healthy!
Amazing atmosphere of Nightlife
From all that walking and sightseeing, I forgot the time and they told me I should see the Red Light during the night. I saw other tourists on rental bikes for the whole day. I should have rented one of those, but too late. I do that another day. But I was too tired to walk back. Luckily there was another thing in Amsterdam, the tram.
When I went in it, it turned out I can't pay with money but should have bought some card. I didn't, so I hoped they wouldn't notice.
After 15 minutes of being on the Tram stressing out they would notice or not, I finally made it! I do need to remember to get that card for the next day at the station.
I went back to the Red-Light District and I can see why they call it red.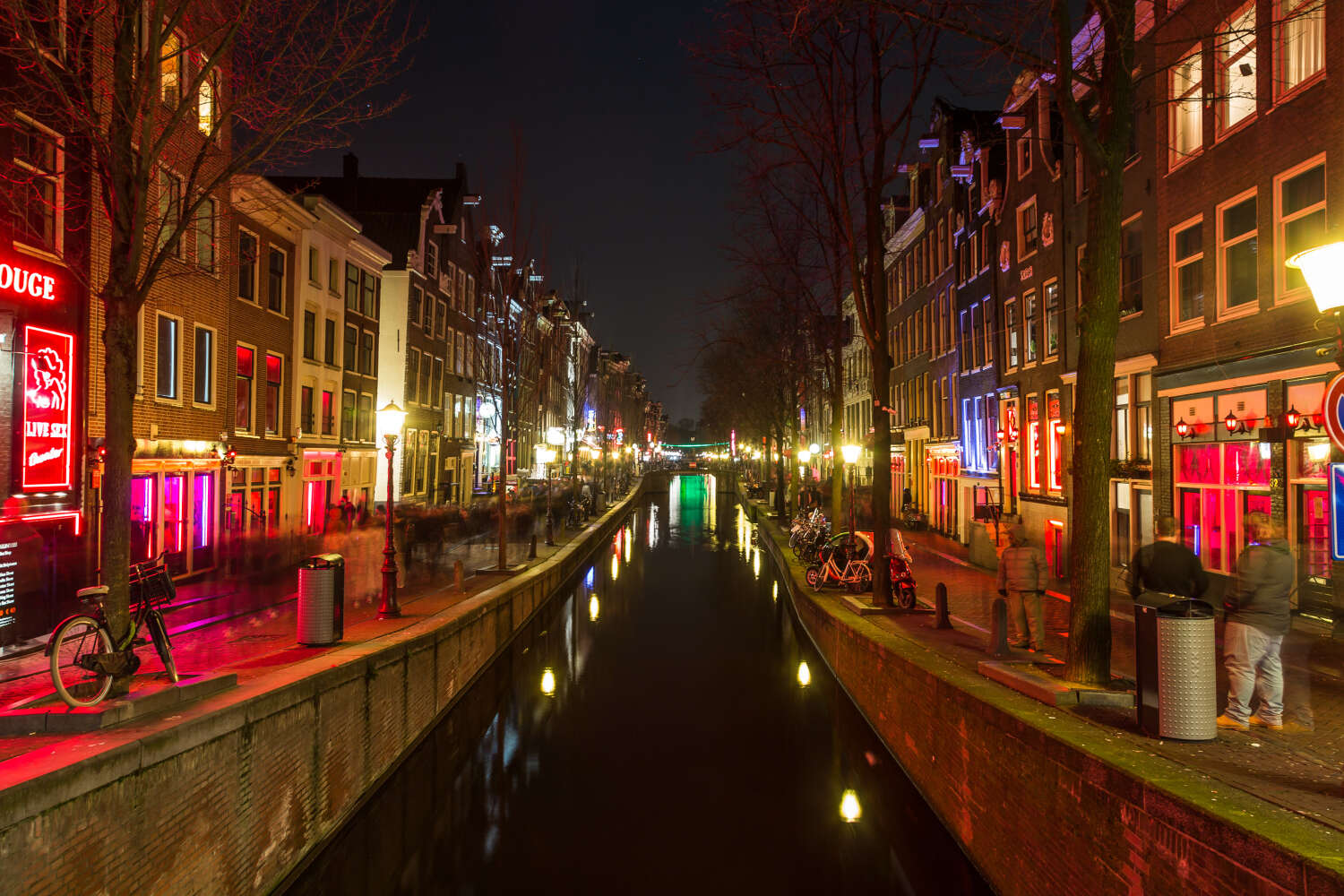 The further I went down into the street, the more crowded it was.
It was mostly other tourists. I can't see why else why a group of grandmas would walk around there.
I made more pictures and it was very lively and crowded, including full of ladies of the night, but that is for another blog.
After I walked through the street, I was back at my hotel again. I managed to see most of the old town in one day and already planning what to see for the next day, but more importantly what to eat. Here is my trip for the day. Short, but you see most of Amsterdam:
Now it's time to sleep and tomorrow, another day of Amsterdam!